|
NEWS
|
RELEASES
|
STORE
|
GIGS
|
CONTACT
|
LINKS
|
SF001
Red Ghetto Sun
Rocket To Samarkand / Murder 7"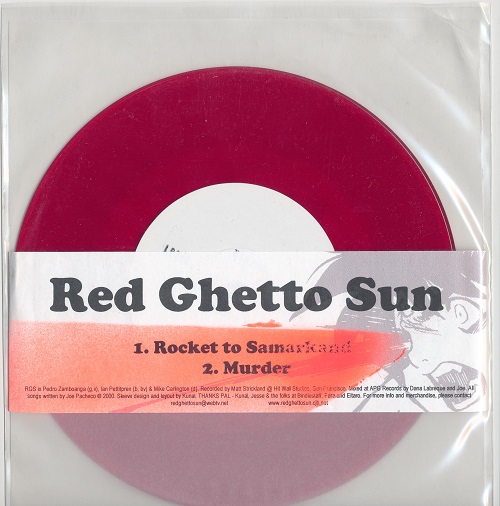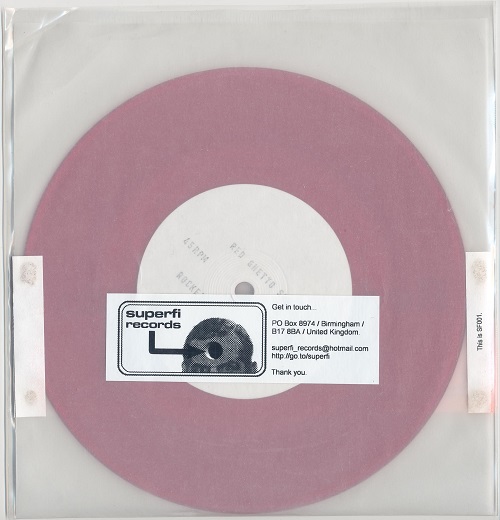 1. Rocket To Samarkand
2. Murder
SuperFi's first release featured a trio all the way from San Fransisco. After placing ads asking for demos influenced by "Kyuss, Coalesce and Fugazi", the only ones who came even a little bit close were Red Ghetto Sun, whose groove-heavy, sludgy hardcore mainly recalled The Melvins and Helmet. A couple of songs were grabbed off the seven-track demo, and the rest is history. Each sleeve was a hand-assembled, spray-painted, stamped and stickered tracing paper affair. Final vindication came when "Rocket To Samarkand" got played by John Peel on his radio show one time!

Released 01/01/00.
SOLD OUT
7" ltd. to 302 copies on thick, red vinyl.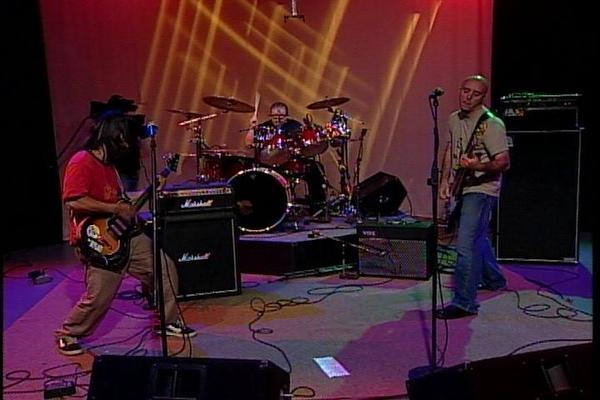 Red Ghetto Sun | Joe Pacheco, Ian Pettitpren, Mike Carlington |
Myspace
Fracture
This is a fantastic little 7" that really captures the DIY spirit. The thick red wax (so fucking thick, it makes a thud when you drop it onto the turntable) contains a couple of tracks from San Fransisco's Red Ghetto Sun, who play short, sharp and solid hardcore that binds together heavy and choppy riffs with a really clever vocal interplay thing going on. One singer has a pretty smooth and indie-sounding voice, whereas the other is way more shouted hardcore guy and they slot neatly together. It's like a cross between say -16- and Helmet with the odd rocking groove thrown in for good measure. This is all packaged inside a hand-made sprayed tracing paper sleeve that all looks rather suave. Great start for a new label.