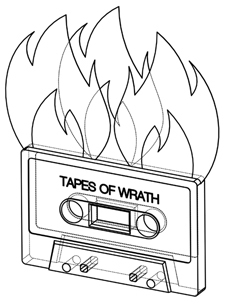 ---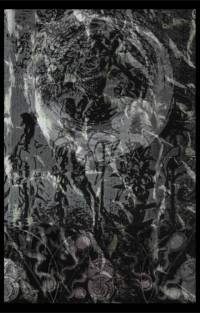 TOW006
CASING
Patterns Of Deterioration
"Patterns of Deterioration" is a six song dive into depravity, nihilism, and desperation that instantly positions this new project among the most lauded voices in noise-punk, as well as strong links forged with grindcore, sludge and powerelectronics.
What began as quarantine-era stagnation relief, birthed a solo, worship-project extending its corroding hands out to fans of the mired negativity of Dystopia, Column Of Heaven, and Intensive Care. No contrived nomenclature or genre positing can nail down what Alec Tullio (Zek/Maladia) is doing sonically with Casing, but the demeanor and ethos of a punk eschewing the confines of guitar-based music for noise is unmistakable.
This EP immediately attracted the attention of both SuperFi Records and Anthems of The Undesirable, and we are equally proud and excited to be working together to release Casing's debut both in Europe and in North America. Limited to 125 copies on clear (Anthems/US), grey (Tapes Of Wrath/Ireland), and red (Casing/UK) Dolby Stereo cassettes, with a full-color 3-panel J-card, lyric insert, two buttons, and an exclusive sticker.
[
Purchase
]
---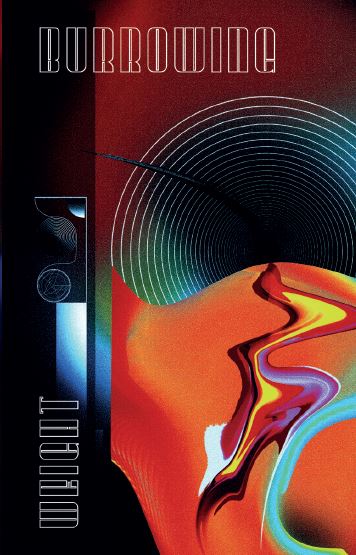 TOW005
BURROWING
Weight
"Weight" is the second album from the Manchester-based collective known as Burrowing. It is the brainchild of Liam Stewart, drummer of instrumental wizards
Nasdaq
(as well as many, many other bands) with whom SuperFi made a great
record
a few years back.
Together with a small army of vocalists and collaborators, the intention was to distill each idea down to its essence and build it up again into whatever form it emerged into naturally, with no preconception of what that may be. Genre-defying variety is the name of the game here, with heavy, doomy moments rubbing shoulders with introspective indie-rock, prog drones and even synth-pop. Others have called it Jupiter-era Cave In meets Zombi meets From Monument to Masses meets Faraquet meets "the 1970s" (thanks to
Apathy And Exhaustion
blog for that).
[
Purchase
]
---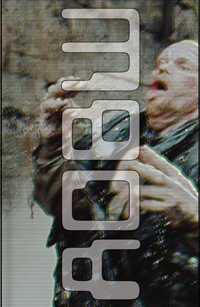 TOW004
ART OF BURNING WATER
All Obedient Beasts Worship
A noise joint from the manic hardcore band. All sounds dissected, regurgitated and mechanically reformed using parts and sections from AOBW's noise by Wayne P and Goatface Thrilla at Wayne's yard in Brentford, West London.
"London's Art Of Burning Water are a hardcore punk-metal outfit with a few grindcore tendencies, but this self-issued effort documents a Merzbow-ian dip into plunderphonic remixing. Wayne P and Goatface Thrilla (whoever they are) rejigged some Art Of Burning Water headbangers into these six harsh outings, disseminating the chugging riffs into wobbly tone beds, reducing the drum beats into mostly cymbal crashes, and gutting the strangled sound of lead vocalist Geith Al-Robei into even more disturbed cries of anguish.
When the ancient Babylonian demon god Pazuzu possessed Regan in The Exorcist, it turned a 12-year old girl all-American girl into a scarred demon spewing more cunts and fucks than a drunk Aussie at the rugby. Considering the starting point on All Obedient Beasts Worship was an already rough and angered punk-metal outfit, this Pazuzian possession and retooling of this music, bastardising the instrumentation and adding inexorable power electronics makes for some gloriously OTT listening any exorcist would have a tough time taming. Closer 'A Gift From Me Means Goodbye' resembles the slowed drum track experiments of Neu! 2 channelled into a satanic ritual. It's only an EP of toe-dipping experiments, but the results are bubbling with potential for something much longer." - Tristan Bath,
The Quietus
Sold out
---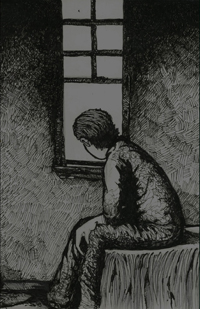 TOW003
CONTAINMENT / ART OF BURNING WATER
Split
Containment are a hardcore band featuring people that can actually play, innovating around the different features of the genre to make something melodic, emotional and urgent. Sam used to be in Isolation Tank who we did our first split with (apart from the American Heritage / Foe one ten years previous).
AOBW supply an unreleased original track from the recording session that bore our side of the Isolation Tank split (a nice bit of Ouroborean circularity there) which sounds a bit Wipers-meets-Deftones (just my opinion) and a cover of Rudimentary Peni's "Rotten To The Core" which took us fucking ages to get right.
Sold out
---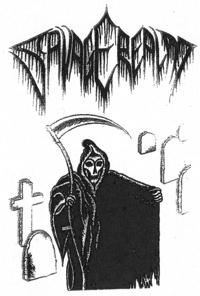 TOW002
SAVAGE REALM
Nocturnal Savagery
Downtuned to hell sludgy metallic hardcore filth from Lich and Art Of Burning Water members. Think Enewetak, Cattle Press, Unruh and Dystopia.
"Nocturnal Savagery, Savage Realm's four-song demo tape, is pitch-black, pitch-perfect underground metal extremity. Perhaps the biggest difference between Lich and Savage Realm is the death metal vibe the latter have added. 'So As Below' plays it slow and murky for the most part, a la Autopsy, Entombed or similar bands from a time before speed and precision were uber alles; 'Poveglia' is a black death hell storm of the kind Iron Bonehead Records fires out at a prolific rate. Samantha Fairclough's larynx sounds like it's coated with swamp slime and coffin dust, perhaps at its raddest when growling over the death/doom intro to 'Sacred Grove' (which is 90 seconds long but might have reasonably been dragged out for a lot longer). Like Autopsy and demo-era Swedish DM, Savage Realm carry a hobnailed punk aura however metal they get, and the cassette artwork couldn't be more perfect, right down to the unnecessary quote marks around the title." - Noel Gardner,
The Quietus
[
Purchase
]
---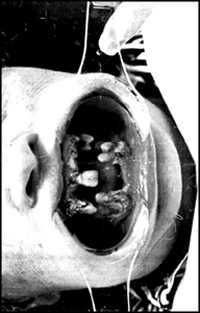 TOW001
FIELD BOSS
Discography
Pounding agricultural noise-rock from Bristol.
Sold out