|
NEWS
|
RELEASES
|
STORE
|
GIGS
|
CONTACT
|
LINKS
|
SF004
Milligram
Mean Machine 7"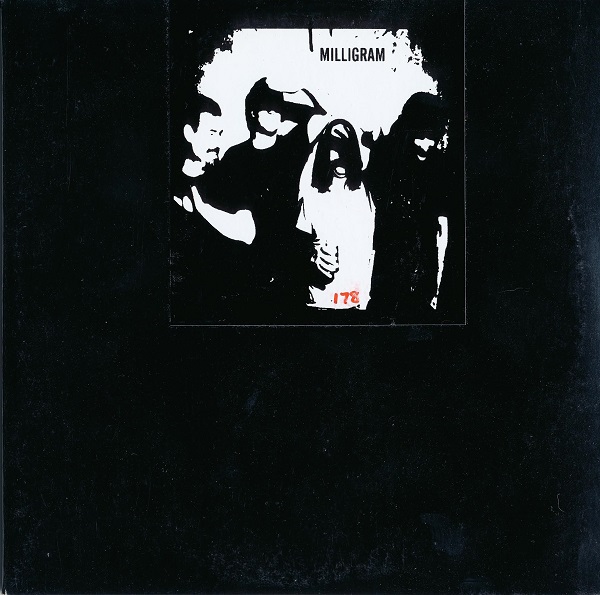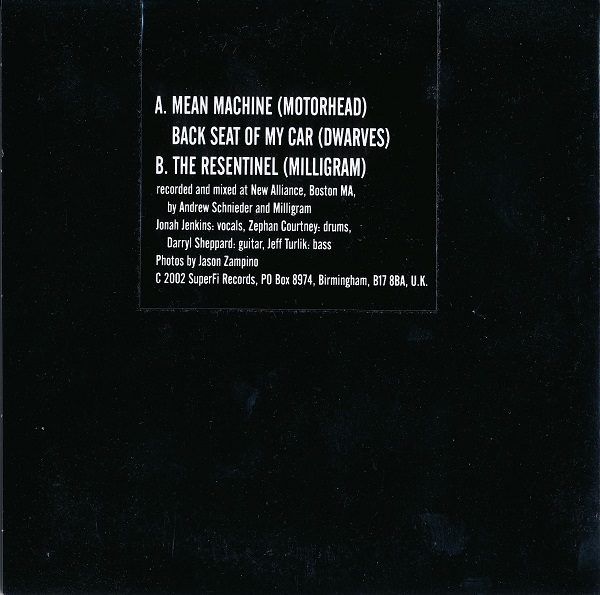 1. Mean Machine [Motorhead]
2. Back Seat Of My Car [Dwarves]
3. The Resentinel
This was released to coincide with a 2002 European tour that sadly failed to materialise. Milligram had already proven themselves to be the best covers band in the business with releases on Hydrahead subsidiary Tortuga Recordings, but their subsequent self-released album "This Is Class War" (initially titled "Death To America" and eventually given a proper release on Smallstone) proved to be their best effort, fusing straight-up punk hardcore with totally psychotic mangled metal, topped off with the soaring vocals of Jonah Jenkins. Milligram featured members of Only Living Witness, Miltown and Roadsaw, so they knew exactly what they were doing. Jonah now sings for Raw Radar War and Darryl is in Black Pyramid and Hackman.

Released 01/06/01.
SOLD OUT
Pressing info:
439 copies (114 Clear, 98 White, 104 Transparent Red, 106 Black, 10 Pink Swirl, 7 "Smokey") on thick, 70 gramme vinyl.
6 Black Test Pressings.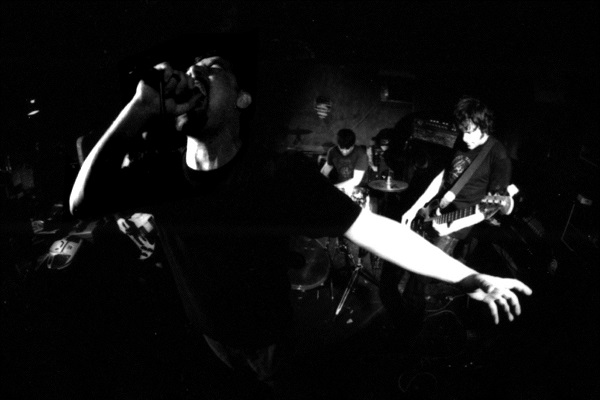 Milligram | Jonah Jenkins, Zephan Courtney, Darryl Sheppard, Jeff Turlik |
Facebook
Stonerrock
This is a heavy aggressive slab of wax, and for those that know the Milligram sound know what I am talking about. This 3-song EP 7" has one original new Milligram song and two cover tunes. First up, let me tell you about the original tune entitled 'The Resentinel'. You can hear the tuned down, fuzzed out Sleep / Melvins influence right from the gate. Song is similar in tempo and power of something off of [Sleep's] Holy Mountain, but of course Milligram has their own sound all together. Just heavy pummeling drums, tons of overdrive on the heavy bass sound and tasty guitar leads. This instrumental song starts out pretty much as aggressive as it gets with heart pounding goodness, and slowly over the last minute slows down to a stomp with a tasteful ending. Good stuff for certain from these cats, they haven't steered me wrong yet. The other two tunes are great tributes to Motorhead and the Dwarves. 'Mean Machine has a false start, which is kind of cool, but when it kicks in- look out. A pretty true to the original cover musically with the same upbeat heavy fast guitars and vocals that for a split second sounds like Lemmy himself. Complete with Fast Eddie-esque leads. Now the Dwarves cover is good too - I am not as hip to the Dwarves as I am to Motorhead, but it's safe to say that it's pretty close to the ballpark of the Dwarves sound. The quality of the vinyl on this one is amazing as well, production is so-so but it's see through red wax and super thick and heavy. Damn fine addition to my collection, all hail Milligram!

Fracture
This little treat was actually released to coincide with Milligram's UK tour earlier this year - which, criminally never did happen but the upside is that this 7" came out regardless and just as well, because, well do I even need to say why when it's Milligram? This thick red slab of red wax will blast your speakers into splinters as Milligram do the deeds again, this time blazing through "Mean Machine" by Motorhead and "Back Seat Of My Car" by The Dwarves (and if you're in any doubt as to whether they do them any justice, just be aware that when Milligram covered Black Flag and The Misfits on their album, they almost bettered the originals...). Their one original song on here "The Resentinel" is far more restrained than anything they've done before: an instrumental boulder of heavy riffs that pounds along with all the subtlety of a blind mammoth. It's like The Kabinboy cranked up to 11. If they ever tour the UK, go see them, in the meantime buy this and play it loud.

Aversionline
I knew this was gonna be good stuff. Side A offers up two covers: A blazing rendition of "Mean Machine" by Motörhead, and "Back Seat of My Car" by the Dwarves. What needs to be said there? I think that's pretty self-explanatory. Though I will say that, of course, the Motörhead track is the better of the two (just barely)! Side B is an original track, "The Resentinel", which is slower and sludgier than much of Milligram's work, though I'm starting to think that this style is where the band is at their best. This particular piece is an instrumental, relying heavily on some Sabbath-esque rhythms and a completely devastating performance by the rhythm section, along with a few lead breaks as well. Very nice. The recording is awesome on this thing, too. The bass is dense as a motherfucker, the drums are hard-hitting, the guitars are thick and heavy, the vocals sound great... no complaints here. The 7" comes in a thick plain black sleeve with a black and white sticker wrapped over the top edge. The front shows a high contrast photo of the band and is hand-numbered in red ink (I'm guessing less than 500 copies?), and the back has the tracklist and recording information and such. There's no insert or anything. The vinyl is beautiful, though. Some of the thickest vinyl I've ever fucking seen! If you dropped this fucker at the right angle it would chop off a toe, no question. Mine's already split right through the side of the sleeve. Amazing. If you want to rock, pick this up.

Calamity Project
If you know Milligram as well as I do, you know they do not disappoint at all. I thought that "This Is Class War" would be the last we heard from these rock giants, but I was wrong. This 7" was meant for the European tour that never was. This 7" features two cover songs, and one song that is also on "This Is Class War". The covers are of Motorhead's "Mean Machine", and "Back Seat Of My Car" by The Dwarves. Again, if you know Milligram as well as I do, you'd also know that they have a reputation of doing cover songs just as good, if not better than the original band themselves play them. This is very apparent with this record! They rip through "Mean Machine" just as good as Motorhead on their best day would, and in my opinion, they do The Dwarves cover better than The Dwarves do it themselves! The Resentinel is probably one of my favorites on "This Is Class War" so I was pretty stoked to hear it on this record. Trademark Milligram style: raw, intense, hard as all fuck, and jaw-dropping. As always, Milligram has not disappointed me. Grab this record while you can! There's only 439 copies that were pressed, and these will sell like fucking hot cakes!

Infinite Monkey
Milligram cover Motorhead and The Dwarves on this 7". Do you really have to be told what this sounds like? Yep, heavy punk fucking rock and roll stuff. It's on lovely thick white vinyl that's super-limited. Good luck trying to find a copy.