|
NEWS
|
RELEASES
|
STORE
|
GIGS
|
CONTACT
|
LINKS
|
SF005
Melt Banana / Narcosis
Split 7"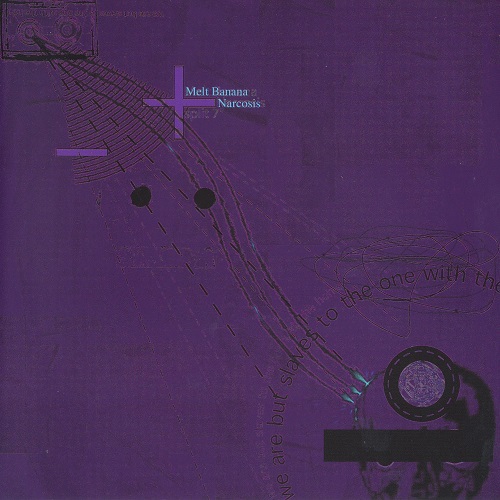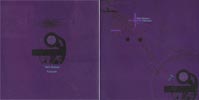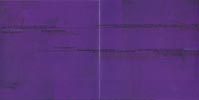 M1. Get The T (Escaping With ID Card!)
M2. Steel Me Lust
N1. Ode To A Worthless Fucking Piece Of Shit
N2. A Nod, A Wink & A Pain Filled Smile
N3. It's Not A Birthmark, It's A Bruise
N4. The Romance Of A Fire Poker Frenzy
This took its sweet time to come out, initially because it was meant to be a much more ambitious project, involving four bands and a larger-sized piece of vinyl, but break-ups and hiatuses aside, the final piece of wax is a totally insane slab of East-meets-West grind / death / metal / whatever-core. If you don't know Melt-Banana, you must be dead, and Narcosis are the best grind-metal-mixed-with-Sabbath-moments bunch of gurners from Wigan. Chris from Narcosis designed the sleeve.

Released 01/10/04.
7" SOLD OUT
7" ltd. to 1055 copies on thick 70g vinyl.
525 on half-black/half-yellow, 530 on half-black/half-orange.
This was a split-release with Speedowax Records.
Collective-Zine
True to signal-jamming form, Melt Banana are proving once again that music from their distant planet can only ever get more insane. A slow whirring occurs before haemorrhaging into a gonzoid splatter of aural non-sequiturs and frenzied gibberish, leaping between ideas so irregularly it seem they're tuning a radio across frequencies and grabbing at random sounds for each split-seconds' worth of garbled inspiration. Similar to such strange natural occurrences as the aurora borealis or the discovery of mummified frogs perfectly preserved inside hollow stones, there's undoubtedly a science to Melt Banana's insanity that the average layman can't quite get a handle on, meaning all that's left for us poor simpletons to do is stand back and watch things run their marvellous course. It's telling that Melt Banana can share a record with something like Narcosis and make them look marginally sane, particularly given the ferocious and utterly unrelenting grind these fiends bash out. A barrage of snorts, gargles and ruptured riffage is dredged from glutted sewers and pounded into shape by drumming that won't make sense to anyone without pistons for arms. Definitely one for those of you who spend too much time grinding your teeth, listening to Agoraphobic Nosebleed and fighting the constant urge to punch strangers in the face... The net result of this whole furore is likely to send your poor brain rattling around your skull like a marble in a biscuit tin, but when the noise is this good you'd have to be some kind of lily-livered dope not to indulge.

Skratch
A dazzling black and banana yellow split 7" here from two of the underground's most revered experimental / grind bands, and a collectable release for any fan of the loud, fast and messy. Narcosis open up Side A with a blistering torrent of stop-start grind that just savagely tears apart the competition thanks to their dizzying scalic slurries and pin-point technicality.

Blastwave
Released to coincide with their recent country-wide tour with US grind giants Pig Destroyer, northern grind mob Narcosis go head to head with everyone's favourite noisy Japanese mentalists Melt Banana, and neither side lets up at all. The highlight here is definitely Narcosis, whose trademarked speed shows no sign of slowing down here. The material here is of a similar quality and breakneck speed to their previous split with Swarrrm (also of Japan), unrelenting, seething with a rage that you can only really appreciate by looking at the song titles and downright nasty lyrics. Take the delightful opener "Ode To A Worthless Fucking Piece of Shit" and its opening gambit "In the simplest of terms, I fucking hate you/I'll never shirk from my goal, of ruining your already shit dwell life" cannot be taken any other way. Of the five or so minutes Narcosis have recorded here, second track "A Nod, A Wink and A Pain Filled Smile" is the longest and most listenable track. Drummer Brod shows why he is one of the UK Grind scene's fastest and most talented drummers - we're talking Dave Witte standards here. The stop-start rage of the remaining two tracks only reiterates why Narcosis are a band not to be fucked with. The tongue in cheek humour vocalist and lyricist Peet includes here runs deep through not only the hyperbole of the track names, but also the lyrics as well, ending it with the fantastic "listen up cackle fuck, if it was not for self destruction/I would destroy you all.

Hanging Hex
Melt Banana is just awesome. There's no denying it. Even if the first song of their side of this split is just weird noises it still sounds unique and cool. The second song is their trademark ultra-fast jumpy grind-punk with yelping and more bizzarro noises. Never has music of this variety sounded so catchy and kick ass. Narcosis, on the other hand, presents a more straight-ahead grind attack. If it weren't for the cramming-too-many-words-in-so-short-a-space babbling of the vocals I'd probably be more into their side, which is heavy, rifftastic, and incredibly fast. European vinyl always sounds so much better because they all use that 180 gram vinyl. Nice.