|
NEWS
|
RELEASES
|
STORE
|
GIGS
|
CONTACT
|
LINKS
|
SF021
Snowblood
Being And Becoming CD / 2xLP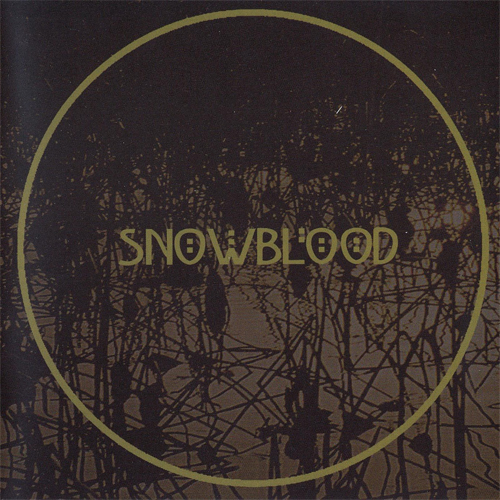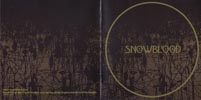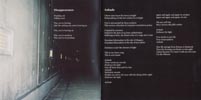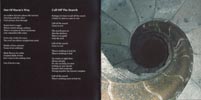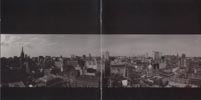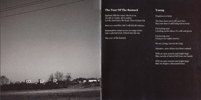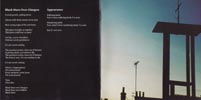 01. Disappearance
02. Aubade
03. Out Of Harm's Way
04. Call Off The Search
05. The Year Of The Bastard
06. Young
07. Black Stars Over Glasgow
08. Appearance
The Scottish quartet's second release, and a quantum leap forward from their debut "The Human Tragedy". A full 68 minutes of epic Godspeed-esque build-ups with crushing Neurosis-style payoffs, with much more in the way of dynamics and a fluid flow between movements.

Released 01/09/05.
SOLD OUT
Ltd. to 500 CDs and 500 2xLPs in a gatefold sleeve.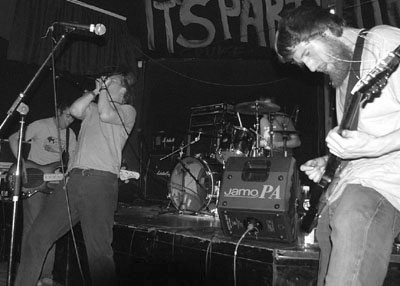 Snowblood | Ewan, Tobin, Youngy, Luke |
Myspace
Diskant
It's hard to know exactly what superlatives to use to adequately review this album. Snowblood are a band from Glasgow and this is their second album, barely a year since their debut. But how far they've come on. In the space of eight tracks spanning just over an hour, they finally manage to match the intensity of their live appearance (recently glimpsed in a full-blooded tour of these isles) and give notice of their likelihood of becoming one of the UK's most interesting and aurally satisfying bands currently operating. Snowblood are one of an increasingly bountiful crop of bands exploring the space between ridiculously heavy metal music and the more minimalist and experimental side of "post-rock". That is, their contemporaries can be named as bands such as Isis, Pelican, Mono (or even Botch and Converge) and how many other million bands that seem to be emerging from the woodwork of late, but comparisons to these fuckos hardly seems fair. To start with, each of these bands I have mentioned have always seemed to run out of interesting ideas (or if you're Mono, never actually started out with any). What sets Snowblood apart for me personally at least is the fact that they are not afraid to keep pushing at any kind of normal expectations. You might read this, listen and draw comparisons to Neurosis, but it's not like that's a bad thing. And this is one hell of a sophomore album from a young and exciting band. The album's first two tracks are both sparse and quiet, creating a real sense of foreboding that manages to be earnest without being embarrassing, and when the crushing riffs finally crack open the sky and descend the power of their rage really is affecting. I don't know how they've done it, but somehow Snowblood manage to keep this mood up for an hour without falling into the trap of coming across as po-faced. For someone as jaded as myself, it really is hearteningly sincere and all the for better for having the gall to be so. What's even better is that they're not all just foreboding and looming catharsis. Though the epic tracks - such as the all-conquering 'Black Stars Over Glasgow' - are probably the main thing to get all hot under the collar about, the unexpected thrashout of 'The Year of the Bastard' and some lovely mucking around with textures and sounds throughout the record are what makes "Being and Becoming" so compelling a listen for me. A quick mention that this CD will also be coming out as a double LP on heavyweight 180gm vinyl in a very limited edition of 500, which I would thoroughly recommend splashing out on.

Lipgloss
Another glistening diamond traversing the sea of shit bands the scene is awash with today is Scotland's Snowblood. I could bandy around ephemeral comparisons with Mogwai, Isis and Pelican but they'd only serve as a cursory gleaning of what really lies beneath this band's surface, and to do so would do them a grave injustice. Instead, I'd prefer to state that these guys manage to perfectly bridge the gap between beautifully executed orchestrations and cataclysmic codas, culminating in sludgy arias worthy of even the most pessimistic Scotsman.

Smother
A wave of experimental post-rock splashes on top of you, whisking you away to some nether world where they have no sense of time and no sense of urgency. "Being and Becoming" is an outstanding album to meditate on the day's worries because just when you're relaxed it builds up and up until it unleashed a Neurosis like beating on your bare skin. Raw and innovatively clever, Snowblood is Glasgow's best experimental metal band of all time. Yes it's now official and rubberstamped. Grab this up and get a glimpse into the heart attack of sludgy, noisy, aggressive experimental metal music.

Ninehertz
This is intense, not death metal intense, not a hot chilli intense, not the kind of intensity that comes from the pain caused by a fist to the stomach either. Nope, this is defiantly the menacing and brooding intensity harboured by people with stories to tell (who can't tell them) or the feeling you get when you walk into a bar you know you probably shouldn't be in. Its just a little uncomfortable, and at the same, very vulnerable and desperate. This second full length release from Snowblood, a follow on from their initial album 'The Human Tragedy' shows a band that have obviously grown out of their quiet/loud sludge blueprints and have explored other musical boundaries, opener 'Disappearance' comes in with the sound of rain lashing down and an almost acoustic sounding riff, very post rock sounding and full of quiet frustration and despair. The stark and frankly fantastic artwork reflects this as well, while singer Luke croons "Washing out/Falling away" in his noticeable Scottish accent in a way that only he can, with real feeling. Second track and somewhat epic 'Aubade' comes in with a lush bass sound and Luke reeling off a hate filled diatribe via spoken word, lyrics as poignant as they are seething - "Suffering at dusk, the leisure time of a wage slave husk". This seeps over you before an intense sludge-esque wave of screamed lyrics and bass-heavy chuggery are inflicted upon you, losing no intensity Luke screams "Darkness is just the absence of light!" over and over, multi-layering his voice and being backed by the distorted guitar of Tobin, the dying refrain of "Embrace the light!" hangs in the air long after the dizzying riffs fall away before Snowblood revisit the intro once more to deliver the spoken words, ending in a chilling whisper. "Out of Harm's Way" begins with some subtle string work (that's right, classical instruments on an underground release) while Luke delivers lines like "There's no grace in these heirlooms/Just exhaustion like water" in such a mournful manner you can't help but be moved, the build of soaring vocals over Isis-like passages of loveliness sweep in and out of the discourse until the guitars get gradually more fearsome and it breaks into what can only be described as a cathartic release of energy and euphoria, with an almost stoner-like break, a completely unexpected curveball that sets the song apart from any other on the album. Next on the album comes 'Call Off The Search' which starts with an understated bass riff and some whispered atmospherics before a thunderous riff comes in and "Call off the search" is bellowed like a warning, the song continues with a rolling Neurosis-like heaviness that is so ferocious and oppressive you can imagine the desperation from the lyrics alone, lines like "The search goes on/Into the shadows/there is no guide/only the dark" really seem to hit home. The frankly scary and unique 'The Year Of The Bastard' comes across like a horrible grind and sludge hybrid, the vocals are death metal in tone and its all over before you can comprehend what has happened. Following on from the slap in the face that was '…Bastard' comes the chilled and beautiful 'Young', over twelve minutes of delicate singing and an almost post-rock feel until it breaks into Mono/Mogwai/Pelican territory, vast and undeniably forward thinking, every instrument comes through in the gorgeous mix, the variation between all out rock and subtle building of riffs shows how long Snowblood really took writing this album. 'Black Stars over Glasgow' is a gargantuan beast of a song, starting off with industrial droning and a spoken sample talking before restrained guitar work from Tobin starts the journey from tangible tension-filled passages like "Ghosts stalk these streets of our past" to outright catharsis of resigned acceptance in lines like "It's not worth waiting" (screamed by drummer Ewan). Its very difficult to sum this album up, so many different styles and genres are visited and borrowed from without being settled on, but with such style and grace that it belies me even trying to explain it all. All I can say is Snowblood have set a benchmark in how to write a sprawling and intense epic, this isn't simply a collection of songs, but a thought-out and carefully constructed piece of art (without sounding too pretentious or gushing). Album closer 'Appearance' (following on from earlier) instills a sense of hope that is somehow lacking in the preceding songs, the acknowledgment that things aren't all rosy with the world, but a slim chance of good in the albums closing line "But its not over…" shows that it doesn't all have to be depressing. Lets hope it isn't over with guitarist Tobin's upcoming trip away for a while, as Snowblood have written an absolutely stunning piece of work here that deserves to be built on in the future. Breathtaking.

Indie Workshop
Snowblood's previous record, their debut, was the first real successful blend of post-rock and doom metal I had heard which doesn't make much sense since the two genres have very similar goals and structures. Compare a band like My Dying Bride, circa The Angel and the Dark River, and Godspeed You Black Emperor and you will feel the same dark mood, the same slow momentum building until the powerful climax and the same gentle outro. This structure is now a common device for all the post-rock bands, bands like Isis and Neurosis and all the Pelicans of the world. However, even the Isis and Pelican do not really come from a pure metal background like most Doom bands. Snowblood sound like a metal band yet they also sound like Mogwai, plus a singer, half the time. Their metal sounds a bit like a combination of Candlemass and the aforementioned My Dying Bride. The main difference with the previous record is that they now have ditched most of the death metal growling to make that much more place for the cleaner voice and harmonies. In fact, the album is clearly cut in two, as songs alternate between the heavy and the gentler post rock. The Scots here manage to keep the whole album interesting by blending the styles seamlessly and refining their sound for maximum effect. One other thing that evolved substantially is an increased love for the "other" type of Doom, the more Sabbath-influenced like Sleep and St.Vitus. As a result, there is a few sections that are really reminiscent of riffs on Sleep's genius albums like Dopesmoker. The fuzzed out, slow grinding tones of some the guitars are simply candy to the ears. They also belt out a pretty straightforward grind song mid-album to emphasize that they still headbang like the best of them. While this album is less a revelation than their self-titled effort it is all the more solid. This is a band that knows what they like and they combine them with and amazing effectiveness.

Metal Observer
SNOWBLOOD is definitively a band, which can't be described with simple words, they combine experimental Rock with melancholic Doom Metal and they are absolutely difficult to categorize. Furthermore, the band from Scotland belongs to one of the most individual British acts, we've been treated within the last years. Already their debut "The Human Tragedy" received good reviews and "Being And Becoming" is a courageous and adventurous trip through oppressive soundscapes, you normally know from bands like ISIS, NEUROSIS, PELICAN, GODSPEED YOU BLACK EMPEROR or also SKEPTICISM. Already the opener "Disappearance" is very chancy and it's a long track with its nine minutes playing time. At first sight, there happens not that much exciting in this song. Simple acoustic guitars join some few vocal lines and it rather invites you to dream than to rock. This is courageous because not many bands use such soft songs as start for an album. But not in the case of SNOWBLOOD, right after a few seconds comes clear, that this band has a wonderful and distinctive aim and they are able to touch the listener's soul. In the following "Aubade", there are finally some electric guitars to hear. But they are also played in slow motion and it's surely not an evidence for the heaviness of SNOWBLOOD. They can be heavy but only when it fits to the song and not just to be easier to classify. The same goes for "Out Of Harm's Way", another eight minute epic, which also enchants with some acoustic sounds and it gets only at the end a bit louder. Their use of brilliant tension buildings, simple melodies and the sort of depressive vocal style portray a very impressive picture, which one has to enjoy without any distraction. Impressive as well as devastating. Unlike the three tracks prior, "Call Off The Search" is very heavy and it furthermore lasts only four minutes. Vocalist Luke Devlin is now finally allowed to scream his lungs out while his fellows David Tobin (guitar and vocals), Graham Young (bass) and Ewan Mackenzie (drums) freak out on their instruments. The steadily increasing tension is just grand. "The Year Of The Bastard" is then an almost two minutes long track, which turns everything upside down because it's hold in a grim Grind/Crust manner. "Young" leads SNOWBLOOD back to the track and the length of the track (11:36 minutes) is once again impressive. Also back are the bittersweet acoustic guitars, the plain drumming and the clean, sorrowful voice. The listener is again allowed to close his eyes and drift away until some rocky and noisy sounds destroy the dreamy atmosphere halfway through the song. In a commercial view, this music is kind of suicide because only a few listeners will get access to this out of hand compositions. But those (me included) will love this album and the nature of this music. With such seductive and deeply griping music, there is no need for money talking. SNOWBLOOD apparently don't care about that and the fact that they will never raise much money with such music but this makes the quartet only more important and interesting. The Scots make music for the music's sake; it's unique and absolutely authentic how they transform their emotions into the music. But this is not yet the end of the album, there's still the nearly 17-minutes long core component named "Black Stars Over Glasgow" left as well as the short farewell track "Appearance". "Black Stars Over Glasgow" mesmerizes the listener and it lasts again for the half of the song until SNOWBLOOD apt for a more rocky and heavier sound. I presume that they deliberately play with the patience and with the concentration of the listener and those, who have the patience with "Being And Becoming" will be much rewarded. "Appearance" is then a kind of conciliatory end because this song has a certain positive and less melancholic atmosphere. This is fantastic, highly gifted and out of any boundaries. It's a must-have and due to the fact, that also packaging and production absolutely convince, there can be only one rating, the highest rating.

Mashnote
One of the best bands coming from the UK is Snowblood. This is their second full length and I simply love it. They have a totally unique sound. Snowblood play lengthy songs of ultra brutal sludgecore with soft haunting parts. The hard side from Snowblood is filled with crushing, thunderous sludgecore, sometimes faster metallic riffs where even true metalheads would get boners from. The vocals are grunted and growled and often repeat lines like a true prophet of doom would do. Pretty evil. Pretty…yeah well, Scottish! Sometimes I wonder how good a Snowblood record would be if they would only play the faster metallic riffs. They're simply amazing. The calm side from Snowblood is eerie, like being on a ship at full sea surrounded by fog can be eerie. These guys sound harsh and honest, following their own feelings and they do not want to sound like band X or Y. Even the lyrics are pretty good and there went a lot of thought and feeling in them too. good record. Don't forget to check the other bands at the Superfi records site!

Chronicles Of Chaos
The band name screams Norwegian black metal. The album name screams indie rock. The reality falls somewhere in between, "Being and Becoming" being the second full-length release by the Glaswegian quartet Snowblood, another band that's been lumped in the Isis stable by music fans craving easy labels. Having still not heard the most famous proponent of the style, I can't make an informed judgment of this categorisation; however, it is fair to say that "Being and Becoming" blends the laidback and the crushingly heavy into a pleasing package. The album kicks off with an extremely gentle eight-minute piece of clean guitars and soft crooning, and the second track continues with more moody guitar strumming and a spoken-word musing on the futility of urban living, allowing the band to catch the first-time listener off guard when they eventually lurch into a thunderous, plodding doom riff accompanied by tortured screams. The formula is applied for a few more songs, but just when you think you have Snowblood pinned, they produce "The Year of the Bastard", an eruption of blast beats and death metal fury. While the internal culture clash of this one-hour monstrosity of a CD may sometimes seem jarring, the group really do pull it all together for a stirring finale, the sixteen-minute "Black Stars Over Glasgow" being a marvelous epic of brooding intensity, followed by a beautiful coda entitled "Appearance". "Being and Becoming" does have its flaws, with some passages coming off as a little redundant; indeed, the entire song "Call Off the Search" could easily have been left on the cutting-room floor. While in that respect I'd like to see the band exercise some restraint in the future, I do hope they resist pressure from outside forces demanding that they choose between their indie rock and extreme metal leanings, because this unlikely marriage of styles has given birth to quite an impressive album.

Gin Tramp
Scotland's Snowblood were never ones to do the ordinary. Their first full length record, last year's "The Human Tragedy" was an intoxicating bag of High On Fire style sludgey riffage, Mogwai epic soundscapes and tribal aesthetics that dragged out the most barbaric sound that could be laid down. This latest follow up, "Being And Becoming", an 8 track, just over 60 minute delving into the beyond, cements the band as one of the most versatile, powerful and downright essential bands in UK music today. Opening track "Disappearance" is a hauntingly epic and beautiful, Sigur Ros drenched song, which presents itself immaculately as an opening track. Compare this to seventh track "Black Stars Over Glasgow", and you can see the stark contrast. With it's prolonged brutal breakdown, it shows the awesome driving power of the band, showcased on their first album on tracks such as "Cape Wrath" and the bands call card bludgeoning "Kali". The most charming thing about Snowblood is the way they stay interesting, far beyond the usual barrier of tolerance. Playing 8 minute epics, surely you'd think the music would sour... but it doesn't. Their versatility, and expansive sound is endearing enough for you to lay back, and be swallowed deeper and deeper into their world. When they change from epic soundscapes, similar to fellow Scots Mogwai and Arab Strap, to the downtuned primal thud of Neurosis, you know this is something unique. Embracing both the most minimalist of techniques, and electronic elements, "Being and Becoming" is as epic as they come, and surpasses all expectations, both as a follow up album and as a stand alone classic record. Final comment: Only two records in, Snowblood have kicked a hefty dent into the side of the UK scene. Sounds like: Neurosis, High On Fire, Mogwai

Peacedogman
I have recently been dabbling in some sounds from the so-called post rock genre of bands like Mogwai and Godspeed! You Black Emperor. Their soundscapes can be quite intriguing, and if you are in the right mood, quite mind blowing. Snowblood is similar to a metal version of these post rock bands. They have an obvious influence from Neurosis, the leader of the experimental / art metal bands, as well as like-minded bands Isis and Pelican. Anyway enough name-dropping, "Being and Becoming" is easily good enough to stand in its own right. The album seamlessly drifts from dreamlike moments of floating on clouds whilst being fanned and fed grapes by topless women (or Adonis-like men if that is what you prefer) to moments of sheer brutality as those clouds turn into some sort of fiery abyss and the fanners attempt to rip your arms off. On the whole, this album does contain more ambient floating than heavy put-hairs-on-your-chest moments. The musicianship is definitely up to scratch. The vocals range from a hippy kind of drone to a brutal death shriek. The guitarwork, especially the heavy moments, pounds and bludgeons straight out of the Neurosis 101 textbook. The lengths of the songs are, like most other bands in this genre, quite lengthy. "Black Stars Over Glasgow" the longest song on the album clocks in just under 17 minutes. The first 10 minutes are an ambient buildup to the doomy, climatic ending. The lengthy intro did lose me a little, but Neurosis at times does the same thing, so I guess I should not be too critical. I do feel that the while the production is good it could have been beefed up a bit, perhaps with a bit more fullness to give the heavy moments more of an apocalyptic punch. To sum up, I do like this album a lot. I have heard very similar things before, but Snowblood add enough of their own twists and turns (listen to "Year of the Bastard") to keep things sounding fresh and interesting. They are definitely the best thing that I have heard coming out of Scotland for a long time.

The Communion
The much lauded Snowblood's second album arrives appearing very much like the first in artwork and such, although the first track 'Disappearance' warns things could be slightly different when it sounds quite a bit like Mono. "Disappearance" begins the Glaswegian's second album in swirls of post-rock riffs, finishing beyond eight minutes with clean vocals in a similar kind of way which is reminiscent of fellow Scots, Aereogramme. However Snowblood clearly have a few more strings to their bow than I, or in fact anyone, could have previously considered with regards to their debut 'The Human Tragedy.' Their breadth can really be seen on 'Aubade', which goes from spoken word post rock ramblings against our contemporary capitalist society and so on, to evil crushings of epic proportions, more akin to Neurosis than any poncey post-rock. Marvellous. Then contrasted with the delicate strings and twinkling of 'Out of Harms Way' and 'Appearance', the whole 'Quiet/Loud' idea is given a completely new resonance. Very Mogwai. Christ what is it about Scotland? As someone who had liked, but never exactly been overwhelmed, by "The Human Tragedy" or what I'd previously heard of them, Snowblood have really exceeded all expectations with 'Being and Becoming'. 8.5/10

Hardcore Times
It's a year ago this month when we first heard and reviewed Glasgow's Snowblood the brilliant "The Human Tragedy". Now they're back with the same label(s) with "Being and Becoming". Things start off with for the main part an instrumental, with some singing thrown in here and there. The second track starts of slow with some spoken word stuff, and builds up for about 2 minutes when everything gets heavier and the vocals go all evil! but things stay nice and slow, the song/guitars having a great cyclic sound, and for the 8 minutes goes in and out of the two styles. The next few tracks switch behind one, other or both of this style, with a couple well over the 10 minute mark. 8 tracks, 63 minutes of uniqueness - a mix of laidbackcore with dethsludgecore!

Music Scan
Bislang hatte ich von Snowblood nur gelesen und mehrmals schon Konzertankündigungen von ihnen gesehen. Viel Aufmerksamkeit hatte ich dem Quintett aus Glasgow bislang jedoch nicht geschenkt. Das war ein Fehler. Ich hätte eigentlich hellhörig werden müssen, da der Fünfer von der Insel immer wieder in eine Reihe mit Neurosis, Godflesh, Isis usw. gestellt wird. Mit "Being And Becoming" fand nun der zweite Longplayer des Outfits seinen Weg in meinen Briefkasten, und ich zeige mich beeindruckt. Die angesprochenen Vergleiche sind keinesfalls zu hoch gegriffen. Snowblood belegen mit ihren acht Kompositionen die totale Verinnerlichung intensiv-apokalyptischer Massiv-Sounds. Sie kreieren beachtliche Kontraste und Klangwirkungen im Spannungsfeld von "laut - leise" sowie dezente bzw. voller Instrumentierung. Fans der genannten Größen, sowie von Switchblade, Red Sparowes, Cult Of Luna, Abandon, Callisto, Jesu, Goodspeed! usw. sollten diesen Schotten unbedingt eine Chance geben. Gut gefällt mir die Tatsache, das sich Snowbleed nicht allein auf Post-Rock-Arrangements stützen sondern ebenso Elemente aus Sludge, Doom und auch eine gehörige Portion Heavy Metal einfließen lassen. Jedenfalls tun sie das gelegentlich, wenn auch die derzeit so angesagten Post-Strukturen und die vom Tempo her gemäßigteren Passagen auf "Being And Becoming" überwiegen. Die brachiale Wirkung der kurzen, heftigen Chaos-Passagen wird dadurch noch direkter und gewaltiger. Und doch klingen die Glasgower jederzeit natürlich, verbleiben durchweg flüssig angelegt, auch nachvollziehbar, und unglaublich intensiv. Trotz der eigentlich "warmen" Grundatmosphäre gesellt sich schnell auch ein sehr destruktiver Charakter hinzu, der vor allem in den volleren Parts deutlich zum Tragen kommt. Mit ihrem Zweitwerk haben Snowblood eine durchweg überzeugende, schön abwechslungsreiche Platte eingespielt. Hoffentlich werde ich den Fünfer demnächst auch live erleben können. 8/10

Nextclues
Très lentement, tout en douceur, Snowblood pose une première brique. Ça sent la grisaille, la déprime, le post-rock de Mogwai, et ça tombe bien puisque Snowblood arrive de Glasgow. On se prépare à s'assoupir, lorsque soudainement les écossais s'énervent, sortent le fer et le croisent avec les plus grands du genre: Neurosis, Cult Of Luna, Isis. Il est vrai que citer les groupes qu'ils énumèrent dans leur biographie est facile, il est vrai aussi que la plupart d'entre vous doivent se dire: "Encore un clone de plus, genre Red Sparrowes ou Pelican qui mise tout sur la dichotomie passages calmes beaux et lents/horribles explosions de décibels", mais ce qu'il y a de plus vrai est que ce groupe a aussi une incroyable personnalité, une force indiscutable qui maintient l'intérêt d'écouter des morceaux aussi longs. Voilà les deux seuls bémols de Being And Becoming: la longueur (une heure, c'est trop) et la voix lorsqu'elle est chantée (trop timide). Plus de concision et de voix maintenues dans le registre chat dans la gorge, et c'est gagné! Snowblood tournera en septembre au Royaume Uni et s'ils envahissent le continent plus tard dans l'année, rappelez-vous de ce nom, car s'ils sont aussi performants sur scène que sur cet album, vous ne vous déplacerez pas pour rien. A noter aussi que Being And Becoming sortira bientôt en double-lp, ce qui est prometteur car l'artwork du livret correspond parfaitement à la musique du groupe, mais pour le moment, seulement la version cd est disponible sur SuperFi Records. 8/10

Perkele
Verde e nero sono due colori il cui intreccio crea spesso una sensazione di cupo disagio, tuttavia paradossalmente piacevole. Sfogliando il booklet di "Being and becoming", nuova fatica degli scozzesi Snowblood (dopo l'esordio del 2004 "The human tragedy"), questa inquietudine aumenta. E non solo per l'uso dei colori e delle sfumature, ma per una serie di foto e testi che esprimono disagio, allontanamento spontaneo dalla vita, voluta esclusione da una realtà troppo soffocante. La musica di David (chitarra), Luke (voce), Ewan (batteria) e Graham (basso) non poteva che rispecchiare questo immaginario. Seguendo le solite, stantie classificazioni, gli Snowblood andrebbero posizionati in quel calderone post-indie-qualcosa che non significa proprio nulla. Qui ci sono solo tanta ispirazione, calore e sentimenti che grondano dall'animo di quattro ragazzi annoiati/disadattati/perdenti. La cui poetica prende forma in visioni tanto sublimi da ammaliare fin dai primi ascolti, nonostante la complessità di base del prodotto (oltre un'ora di durata per brani della lunghezza media di 7/8 minuti). Gli intrecci di "Disappearance" e "Young" compongono una psichedelia ammaliante e dai tratti doomy, acida e riflessiva, ricca di passaggi suadenti e sfumature ipnotiche, nello stile lanciato da Isis e Pelican. "Aubade" e "Call off the search" partono invece come brani post rock, di ispirazione Mogwai, per poi tramutarsi in sfuriate psycho sludge che sembrano unire le visioni apocalittiche dei Neurosis al disagio metropolitano dei mai troppo compianti Iron Monkey (che vengono chiaramente chiamati in causa anche nella debordante "The year of the bastard"). La bellissima "Out of harm's way" è l'ennesimo tassello vincente di un lavoro che non smette mai di sorprendere: si tratta infatti di un brano che media una splendida melodia languida di estrazione Tool con una coda acid rock che vira verso lo stoner. "Black stars over Glasgow" (e il segmento conclusivo "Appearance") sigilla "Being and becoming" con quasi venti minuti di pura astrazione sonora, durante i quali si susseguono sussurri, feedback e ronzii drone, aperture lisergiche, folgoranti melodie e minacciosi rallentamenti. Un campionario di sensazioni tattili e timori primordiali.

"The search goes on
Into the shadows
There is no guide
Only the dark"