|
NEWS
|
RELEASES
|
STORE
|
GIGS
|
CONTACT
|
LINKS
|
SF054
Drainland / Cellgraft
Split 7"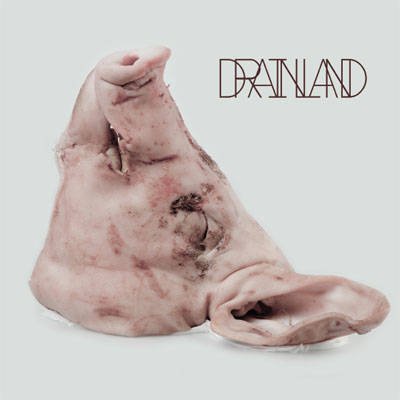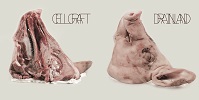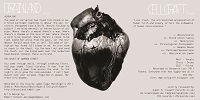 D1. Alpha Rat
D2. The Ghost Of Warren Street
C1. Obsolescence
C2. Blind Constituency
C3. Abdication
C4. Chronological Enslavement
C5. Weapon Abuse
C6. Deformed Resonations
C7. Amelioration Lapse
Dublin vs. Miami on this slab of wax.
Drainland continue their Swans meets Dystopia dirging hardcore explorations.
Cellgraft are whirlwind DIY grind in an Assuck and Discordance Axis mould.

Released 04/08/11.
SOLD OUT
Co-released with:
De Graanrepubliek
IFB
Ltd. to 500 copies on black.
Art by Emmett Connell.
Drainland | Jamie, Cory, Colin, Aonghus |
Bandcamp
|
Facebook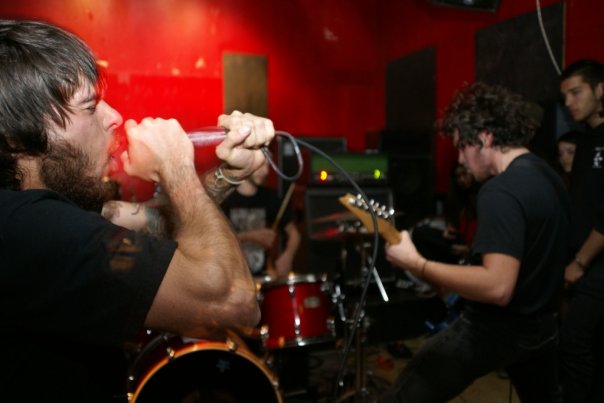 Cellgraft | Matt, Chris, Zell |
Blog
|
Bandcamp
|
Facebook
Collective Zine
This is an expert lesson in how to do a split 7". Get two bands who are on top form to provide some 'all killer, no filler' tunes, get some top notch artwork done and press on a heavy slab of wax. This one 7" is worth far more than a lifetime's supply of half-arsed split 7"s just pumped out for the sake of it. There's a whole lot of love of put into this release. However, it radiates unadulterated hatred and filth. Cellgraft could roughly be described as grindcore but a million miles away from the super-tech or super-slop stuff that litters euro-festivals. It goes back to grindcore first principles of taking Swans' monolithic slow grinding crawl and fusing it with fast blown out distortion and agonised screaming. The guitars creep just about as far into the red as you can get without sounding incoherent. Like the bonesaw that cut the severed pigs head in half on the cover. First Drainland song has some nice Voivod-esque high guitar parts. Sign of a great band if they can be brutal without just relying on pummelling low chords. Of course, they're there too. Song structure is quite Swans-y. Second song pounds out a savage, almost power violence, slow riff before an unexpected 'fuck yeah' moment when an Autopsy guitar solo kicks in. Those few seconds are the only nod Drainland give to 'rocking' in any standard punk/hardcore/metal sense. Their whole side of the split lurches and pulverises along finding ever unique ways to batter your head in. This 7" is for connoisseurs of the art of being brutal.
Drop-D
This was always an interesting prospect, from the moment that it was announced. Here are two bands that do indeed have many corresponding facets but for the most often part, they are worlds apart. Chances are that if you're familiar with hardcore in Ireland then you know Drainland, and if not, get your head out of arsehole, for Christ sake. This is their first release since last year's And So Our Troubles Began (and its re-issue earlier this year), and there's also a split LP with Galway's Trenches scheduled for release soon, and even more splits currently in progress. They are offering up two new unsavoury lumps of harrowing, misanthropic dirge, in Alpha Rat and The Ghost of Warren Street for this 7". Alpha Rat has gotten its share of live airings in the last few months but on record, its clout hits just as hard. Riffs swerve from pacey moments to the pained, lethargic passages and vocally, there's a little more clarity with lyrics, being a tad bit more decipherable but by no means neutered. They are still caustic and bilious. The Ghost of Warren Street is a mere minute in length, so unlike its predecessor it's more focused on scurrying riffs barraging through, with a guitar solo, of sorts, to top it all off. Meanwhile, Cellgraft's side consists of seven ear bashing tracks. The Floridian grindcore act have always offered their own slab of vile, high velocity grindcore so far across several EPs, splits and demos; nothing is too different here. Obsolescence however, which starts off the b-side off and is over two minutes long, differing from typical 30 second to one minute assaults that characterise Cellgraft, proving that the band can hold the punishment for greater lengths. Following that, the din descends into familiar territory of scorching, dissonant grindcore, like third song, Abdication, which instigates with such a harsh, grating hail of riffs and Amelioration Lapse's last burst of fury. Simply devastating stuff from this Floridian outfit and they're at work on their first full-length currently. Drainland's split LP with Trenches is due in the coming month.