|
NEWS
|
RELEASES
|
STORE
|
GIGS
|
CONTACT
|
LINKS
|
SF096
Screen Wives
Husbandry LP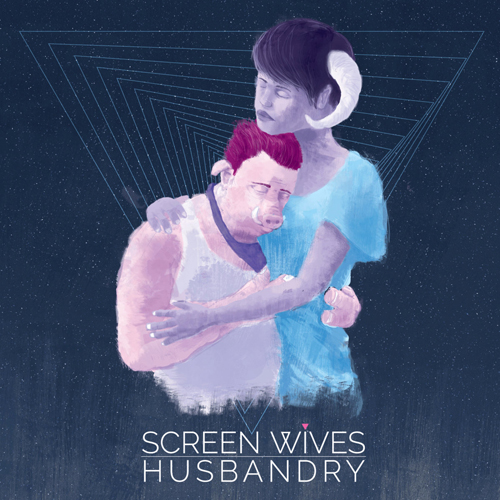 01. Introduction To Husbandry
02. Husbandry
03. Well Grooomed
04. Soft Lad
05. For Emma blahblahblahblahblah...
06. Stained In Love Divine
07. Desert Father / Acid Mother
08. Millions In Prizes
09. Divorchestra
10. Trashboat Deluxxe
11. Grandeur
After a scattering of digital and physical releases, Screen Wives are proud to present their first proper full-length LP "Husbandry". Lyrically concerned with age old UKHC themes (e.g. coming out, HIV stigma, chemsex, homophobia in the provinces, lack of housing, desert-based out-of-body-experiences/cruising and most importantly, self-acceptance and big fat gay love), this is another refined platter of abrupt and wonky post-hardcore with heavy nods towards noise rock, emo and as always, a razor keen sense of hooky melody. The noisy bits are noisier and poppy bits are poppier, with a slight lean towards bleary eyed shoegaze. There's even a duet, like what Barbra Streisand or Tony Bennett does.


Release date 17/02/17.
Limited to 300 LPs on black vinyl.

Co-released with the band.
Collective-Zine
A friend of mine from across the pond asked me to describe Screen Wives sound to them, and as we all know the easiest way to describe a band's sound is to pick two other bands and then describe it as being on some kind of drugs. Which is unfair to Screen Wives really as they don't sound like any bands I'm currently aware of and this is a very good thing indeed. Although if pushed I would probably say "90s Dischord crossed with Presents-era Jerome's Dream, on poppers". To which my transatlantic friend initially said "Well that sounds weird" and later "That's pretty accurate". Husbandry is a step up on all fronts from 2014's Women in Love EP. The songs are more frantic, the guitars are bendier and weirder, the drums clatter and roll around at lightspeed, production is punchier and the lyrics are more righteous and more personal. Go and see them if you can because they're a great live band too.